The best apps and gadgets for hearing aids:
Resound Smart app
Phonak ComPilot Air II and Remote Control app
Oticon Streamer Pro 1.3 MFI with the Connectline app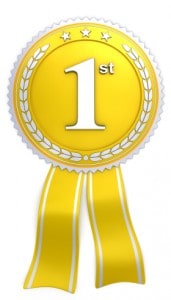 Resound Smart app (for iPhones and Resound LiNX2 hearing aids)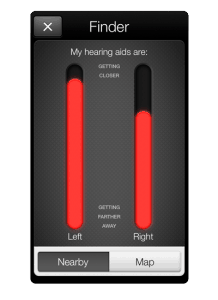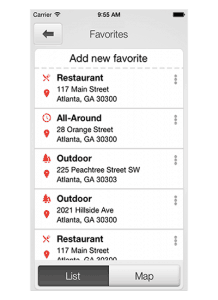 "Adjust volume, treble and bass on the go.
Save programs: Create favourite programs and have your hearing aids switch to them in particular places – or activate them yourself wherever you are.
Guide: Look up information about your hearing aid such as what each 'beep' means.
Finder: If you misplace your hearing aids, you can quickly track them down with the ReSound Smart app's 'Finder' function.
Balance: When you are streaming audio from your TV, music system or computer, you have separate volume controls for the audio and your surroundings"

Our Verdict: The revolutionary hearing aid app that gives the iPhone / iPad user an amazing level of control over their hearing aids. No other device is needed. Includes streaming of audio, music and calls. Some connectivity problems are reported, but generally a wonderful leap forward for hearing aid users.
Alternatives: the Starkey Halo and TruLink™ app (streaming to iPhones, not Android) and the Siemens Pure Primax with the TouchControl app (remote control functions only)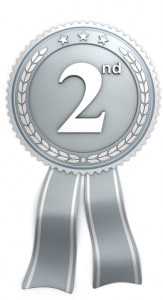 Phonak ComPilot Air II and Remote Control app (for Android and iPhone with a pair of Phonak Venture hearing aids)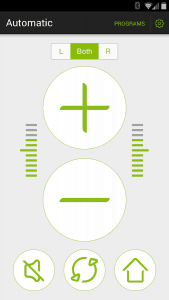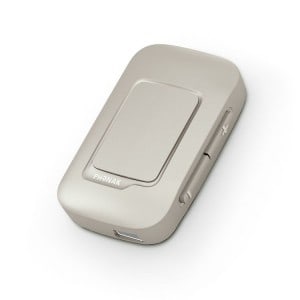 "The small and stylish Phonak ComPilot Air II is focused on Bluetooth technology, to connect Phonak Venture hearing aids wirelessly to cell phones or Bluetooth enabled music sources. It can also be used with the Phonak TVLink or the Phonak RemoteMic. The Phonak RemoteControl App turns any smartphone (Android and iOS) into a remote control. The RemoteControl App provides clients with Phonak Venture hearing aids the opportunity to extend more control and flexibility through the use of their smartphone"

Our Verdict: The best that Phonak currently offer. And that's the point really. Phonak Venture is our favourite hearing aid system, so you need to put up with this gadget's presence. If you are happy to clip on this very neat little box, then you can stream audio, take calls and remote control thru the app using either Android or Apple phones.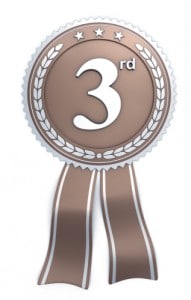 Oticon Streamer Pro 1.3 MFI with the Connectline app (for Android and iPhone with a pair of Alta2, Nera2 or Ria2 Pro hearing aids)
 "Connect to as many devices as you like, each at the sound level you prefer, with just a few taps of your finger. Nobody has to be aware, so you can enjoy social occasions without fuss or distraction.
While Oticon hearing aids are designed for your ears, the new ConnectLine App for iPhone®, iPad®, iPod touch® and Android™ smartphones and tablets is designed for your fingertips. With just a few taps, you can set the perfect sound levels for e.g. your phone, music player or TV.
Imagine being able to listen to a TV program with your family or friends, where you have full control over your preferred sound levels, while everyone else hears the sound at their usual level. The ConnectLine App allows you to do just this with a minimum of fuss.
The switching between different devices is seamless. Just swipe from one to the other and it's done. The large volume controls mean you can make adjustments in a second – so you get the sound levels you want, instantly"

Our Verdict: A beautifully designed neck-worn streamer now a little left-behind, but nonetheless still impressive. Stream audio and calls, remove the neck-loop and it becomes a useful remote control.